*prices are subject to consultation
Designer
prices from
Cut & Style Short - £35
Cut & Style Long -£37
Restyle - £39
Wet/Dry Cut - £18
Gents Cut - £12
Infants Cut (0-5 yrs) - £8
Juniors Cut (6-12 yrs) - £12
Juniors Cut & Style (6-12 yrs) - £20
Style Dry Short - £18
Style Dry Long - £20
Shampoo & Set - £16
Stylist
prices from
Cut & Style Short - £33
Cut & Style Long -£35
Restyle - £37
Wet/Dry Cut - £17
Gents Cut - £10
Infants Cut (0-5 yrs) - £8
Juniors Cut (6-12 yrs) - £12
Juniors Cut & Style (6-12 yrs) - £18
Style Dry Short - £18
Style Dry Long - £19
Shampoo & Set - £16
Apprentice
prices from
Cut & Style Short - £25
Cut & Style Long -£27
Restyle - £29
Wet/Dry Cut - £10
Gents Cut - £5
Infants Cut (0-5 yrs) - £6
Juniors Cut (6-12 yrs) - £10
Juniors Cut & Style (6-12 yrs) - £14
Style Dry Short - £12
Style Dry Long - £14
Shampoo & Set - £10
Designer / Stylist
prices from
Wedding Package
From £85
Includes trial and service on the day
Colouring
A patch test is required 24 - 48 hours prior to any colour service
Root Application - from £30
Full Head Colour - from £40
Half Head Foils Short - from £36
Half Head Foils Long - from £40
Full Head Foils Short - from £50
Full Head Foils Long - from £60
Balayage - from £45
Toner/Demi - from £10
Colour Correction - On quotation
Olaplex
Stand Alone Treatment - £25
Added to your colour service - £10
Perming
Perm including Cut & Style - from £62
Thank you to all the lovely ladies at The Salon for not only creating some beautiful styles on my wedding morning for my bridesmaids, my mum and myself but also for creating such a lovely atmosphere. They all worked so fast and did a wonderful job. Special mention to Emily who looked after me throughout my trials and the morning as well as coping with my emotions!!!
Caitlin C.
Just had my hair done by Danni, I love it!! 
Thank you xxx
Zoe H.
Took my daughter for her Christmas treat, a cut and colour. She is so pleased with it! We will definitely be back! Lovely salon and lovely staff.
Diane J.
Had a complete restyle and colour today by Raine. Lovely afternoon being pampered and an excellent result with my hair. Just fabulous. Thank you Raine x
Tina J.
Had the new Olaplex treatment yesterday with my colour. My hair feels amazing! It now looks healthy and shiny. Thanks Raine!
Natalie J.
Fab colour and cut by Emily. Great service as always. Highly recommended xx
Jane B.
Great staff, fabulous attention to detail ... lovely through and through ! x
Jaine B.
Have used the salon for years, my son had his first visit today since a salon nightmare elsewhere and Dannii was just brilliant with him, and he loves the style! Thanks both x
Michelle J.
Follow us on Facebook and Instagram to see our latest work!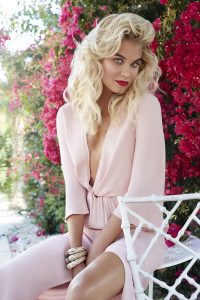 Get in touch to book your appointment